Top 6 Private Employers in Chicago
When working with individuals seeking to take their career in a different direction, I'm often asked for ideas on where to apply. The correct answer to this question depends on what kind of fit they are looking for and where they are looking to take their career. Nonetheless, Chicago is an economic powerhouse with many large employers. Here's a short list of the top six private employers in the City of Chicago with links to their career sites. Note: municipal, state and federal employers have been left off this list.
---
Before you start your job search, make sure your resume can stand out against the rest. Chicago's top employers are incredibly competitive when it comes to finding the best talent. Don't let a poor resume keep you from getting a great job. Need help? Call 1-800-730-3244 to speak with a professional resume writer today or follow this link for a free in-person consultation and save $25 on any purchase of a new resume.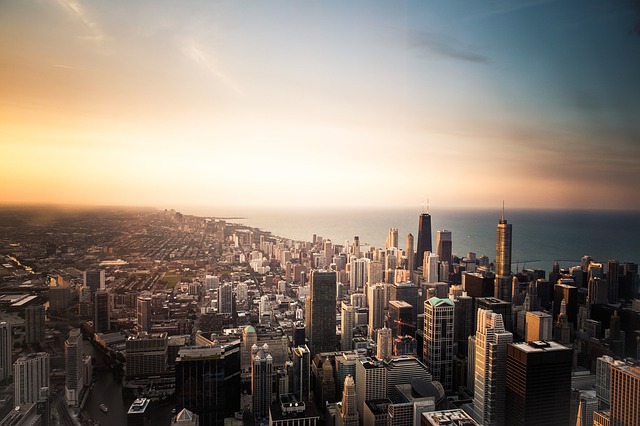 As the largest health care system in the State of Illinois, Advocate Health System has hospitals and other facilities across the Chicago area. Continually recognized as a top workplace, Advocate employs individuals at all experience levels, from heart surgeons down to receptionists.
Don't underestimate the power of meeting with employers face-to-face at job fairs. A personal introduction can go a long way. Chicago area job fairs offer positions in marketing, accounting, finance, sales, operations management, retail, food service, IT, engineering, project management, production and more. Find a to our list of area job fairs and mark your calendar Find our full list on our job fair calendar. Click here.
While headquartered in New York City, JPMorgan Chase remains a large presence in the Chicago area. As a banking and financial services firm, they operate the retail banking division under the popular Chase brand. JPMorgan Chase is always looking for new candidates to join their organization, whether it is for retail banking, investment banking or asset management.
As the city's premier institute of higher education, the University of Chicago is well known for attracting top talent, whether they be students, professors or academic administrators. Don't forget that a whole lot more than just teaching goes into keeping a university operational. They need engineers, clerical workers, nurses, grant writers and more.
You may know this company for its famous airline, United. Additionally, United Continental Holdings operates many different subsidiaries. With their global headquarters in the Willis Tower, a job here could land you with a spectacular view.
Well known for providing internet, television and cellular/residential phone service, AT&T Illinois helps keep the City of Chicago running at full speed. As a service many residents depend on on a daily basis, AT&T Illinois employs many field technicians, sales people and customer service associates.
Headquartered in the suburbs, Walgreens remains a constant presence around the City of Chicago. Their popular retail stores are a one-stop shop for many residents. Walgreens employs pharmacists, pharmacy technicians, nurses, sales associates and so much more.
---
Looking to transition into a different career? Whether you want to work for a large corporation or a small, local business, we can help you assess your skills, goals and experience to craft an effective resume that will get you noticed when it passes the desk of a recruiter or hiring manager. We have assisted more than 100,000 people find their next jobs and we are an A+ BBB Rated Company.
Where ever you are in the Chicagoland area, we have convenient locations to assist you:
Chicago Lakeview, Chicago Loop, Oakbrook, Naperville, Schaumburg, Tinley Park, and Libertyville. Call us directly at 1-800-730-3244 or
follow this link for a free in-person consultation and to save $25 on any purchases click here.